The 2020 Beach Cruise is the 20th Anniversary of this great event.

25 SSRs coming to the 2020 Beach Cruise as of February 28 2020

Below is Episode 5 Season 22 of My Classic Car with Dennis Gage, at the 2017 Peach City Beach Cruise in Penticton, BC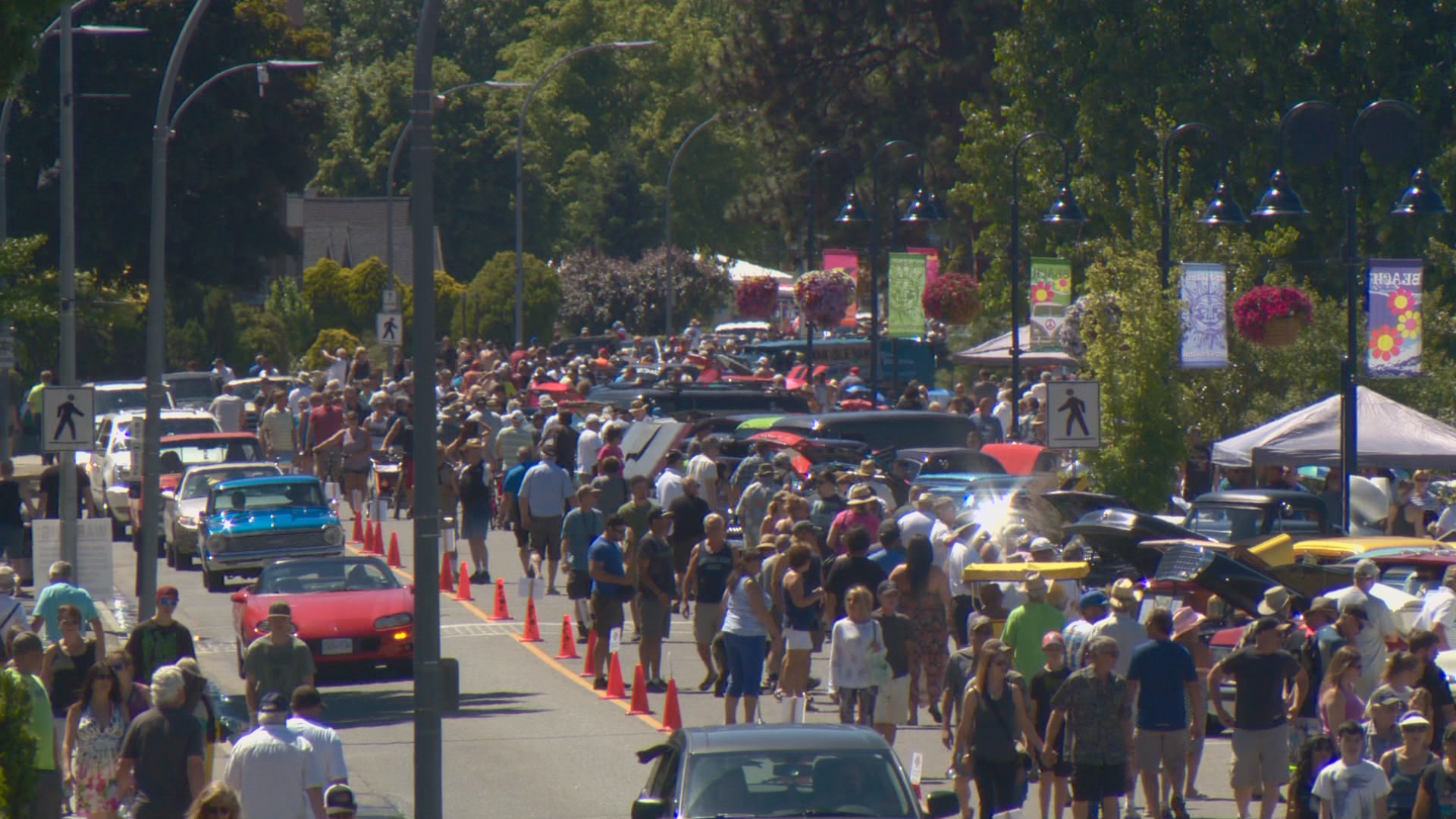 On this episode of My Classic Car, Dennis travels to Penticton, BC for Peach City Beach Cruise. Plus, he'll take a look at the latest paint coating technology.

www.myclassiccar.com
Schedule:

Thursday:

Zia's - Meet and Greet - Cocktails 6 PM, Dinner at 7 PM - Separate bills

Link to Zia's website
Zias Stonehouse Restaurant, Summerland, British Columbia
Link to Zia's Thursday Night thread on SSRFanatic Coming soon

Friday:
Registration from 9 AM at the Lakeside Resort
Wine Cruise, Cruising all day Friday
Parade - Gather at 4:30, parade at 5:30
Show and Shine - Rotary Park, reserved parking for SSRs
Gyro Park - Entertainment afternoon and evening. Featured Entertainment 10 PM
Dinner at your leisure - lots of restaurants to choose from.
Saturday

- Car Show from 8 AM *** All registered SSRs must be in Rotary Park
5 PM - Winding Road Cruise/Tickleberrys
8 PM - Group Dinner TBA
10 PM - Feature Entertainment in Gyro Park
Sunday:

Awards at 11 AM - 12:30 PM

Cost:

Beach Cruise Registration ($40, $45 After June 1 2020) and any clothing purchase (optional) are paid directly to the Beach Cruise

Passports are required for all movements between Canada and the US.

Link to the Penticton Tourism Website
Visit Penticton | Official Tourism Penticton
Our SSRs will be on the grass at Rotary Park Thursday, Friday and Saturday night. Security will be on site, eliminating the logistics of parking at the hotel.

Registrations for the 2019 Beach Cruise was 850 cars, which was a sellout. Registration was shut down prior to the show.

The setting is spectacular. The car show is staged from the Lakeside Resort Hotel (The long pier at the center of the photo) all the way to the SS Sicamous, at the far right, just before the river channel.

SSR parking will be in the park area to the right of the hotel on the photo below. We'll be just off the beach, on grass, across from Gyro Park, the outdoor entertainment area and concessions.

Link to the Peach City Beach Cruise Home Page
Peach City Beach Cruise
Click on the photo galleries on the left side of the main page to see the quality of cars at previous shows.

Registration for the 2020 Peach City Beach Cruise is now online.

Model is SSR Class is SSR. Do NOT pay for VIP parking

Link to Online Registration
http://www.karelo.com/register.php?BID=673&BT=10&Ev=17345
Link to print a Mail-in Registration Form
http://peachcitybeachcruise.com/Registration and Schedule/Registration Form.pdf
Registration includes free entertainment at Gyro Park all weekend, Winery cruise on Friday afternoon, the Parade of Iron through the city Friday night, an evening show and shine Friday night, the car show Saturday and for Fanatics and friends a Cruise on Saturday evening, followed by dinner reservations at a nearby restaurant. Breakfast provided by Penticton Firefighters is available at a nominal cost on Saturday and Sunday.


Hotels

Lakeside Resort

The Lakeside Resort Hotel is a luxury hotel on the Beach. It has the Barking Parrot pub, the Bufflehead Pasta and Tapas Bar, a patio eating area, and the Hooded Merganser Restaurant built over the water.

If you check the photo of the hotel on the link below, the park area is just over top of the Hooded Merganser restaurant on the right, past the giant tree.



Penticton Lakeside Resort & Conference Centre + hotel offers luxurious amenities, spacious rooms & an amazing view of the Okanagan Lake.
www.pentictonlakesideresort.com


The Lakeside is very convenient, at the center of the Beach Cruise, next to Rotary Park.

I have booked 30 rooms, available from Thursday through Sunday.

Parkside - 235 double occupancy - Approximately $175 US
Beachside - 245 double occupancy
Lakeside - 255 double occupancy

Some upgrades to executive suites may be available. Please request when booking your room.

April 25 deadline to book rooms. 48 hour cancellation with no penalty.

Book by calling their toll-free number 1-800-663-9400. Booking is under SSR Fanatic.


Alternative Accomodations. These are a 10 - 15 minute walk or a short drive away.

Ramada Penticton Hotel
Book Direct & Save. Enjoy your stay in Penticton with Ramada. Select from a variety of stylish and comfortable room styles to best accommodate your needs. Each guestroom and suite at the Ramada Penticton Hotel & Suites offer plush beds, a soothing ambiance and much more.
www.pentictonramada.com
Penticton Coast Hotel (formerly Travelodge)
Learn more about Coast Penticton in Penticton. Our Penticton hotel offers all of the great aspects of Coast Hotels. Learn more here.
www.coasthotels.com
Days Inn & Conference Centre
Days Inn and Conference Centre Penticton
Sandman Hotel
Providing a high quality hotel experience in the mid and upper-tier ranges with over 45 locations across Canada and the UK. Book directly with Sandman for the best rates and rewards.
www.sandmanhotels.com
There are a lot of other motels/hotels available, some at lower cost. The motels along Lakeshore Drive are convenient, but many are heavily booked already, so early booking is recommended.