Just a little eye candy for everyone, I just got the new C6 90mm throttle body back from polishing. The throttle body is the same a the stock LS2 90mm SSR throttle body except this unit is all aluminum vice half plastic and aluminum like the stock throttle body (see comparison below pictures).
Polished LS2 90mm Corvette C6 Throttle Body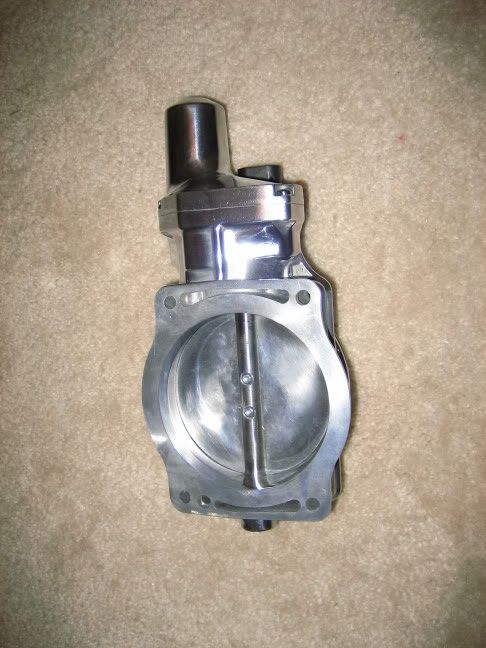 Stock SSR LS2 90mm Throttle Body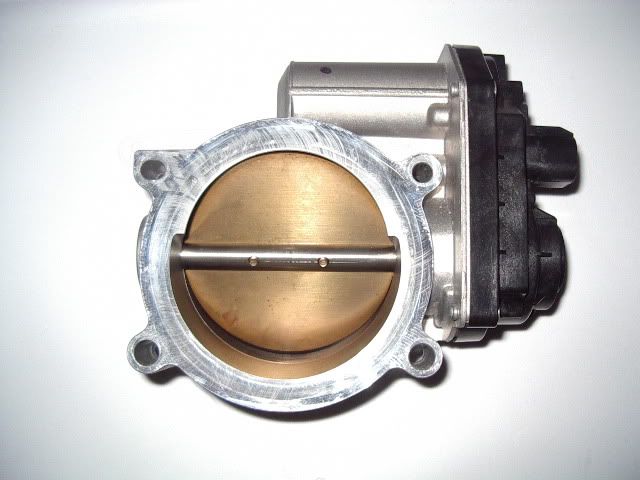 Polished LS2 90mm Corvette C6 Throttle Body Mounted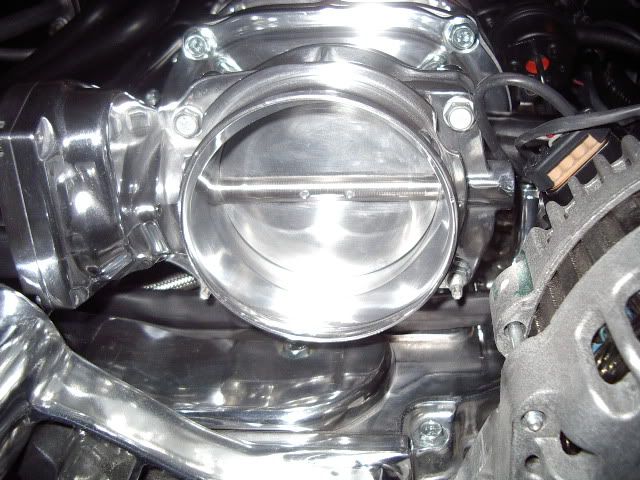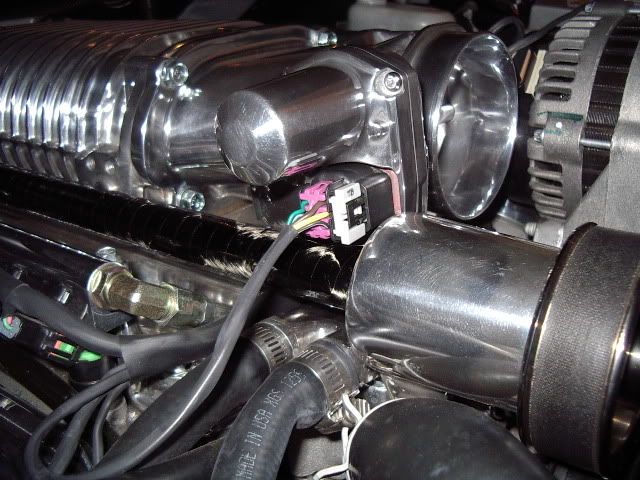 The clearance is tight with the change in throttle bodies but everything worked out great. The side by side comparison of the 2 throttle bodys shows a large built up area inside the throttle body on both sides. The C6 90mm throttle body is much smoother and should flow alot better then even the stock SSR 90mm throttle body. I am very impressed with the initial results so far, it has crisper throttle responce and better seat of the pants feel over the stock throttle body. I will be sending the stock 90mm throttle body to JimG for a test fit on his 5.3 SSR to see if we need to work out the wiring or if it will work by just plug and play. We will keep you posted!